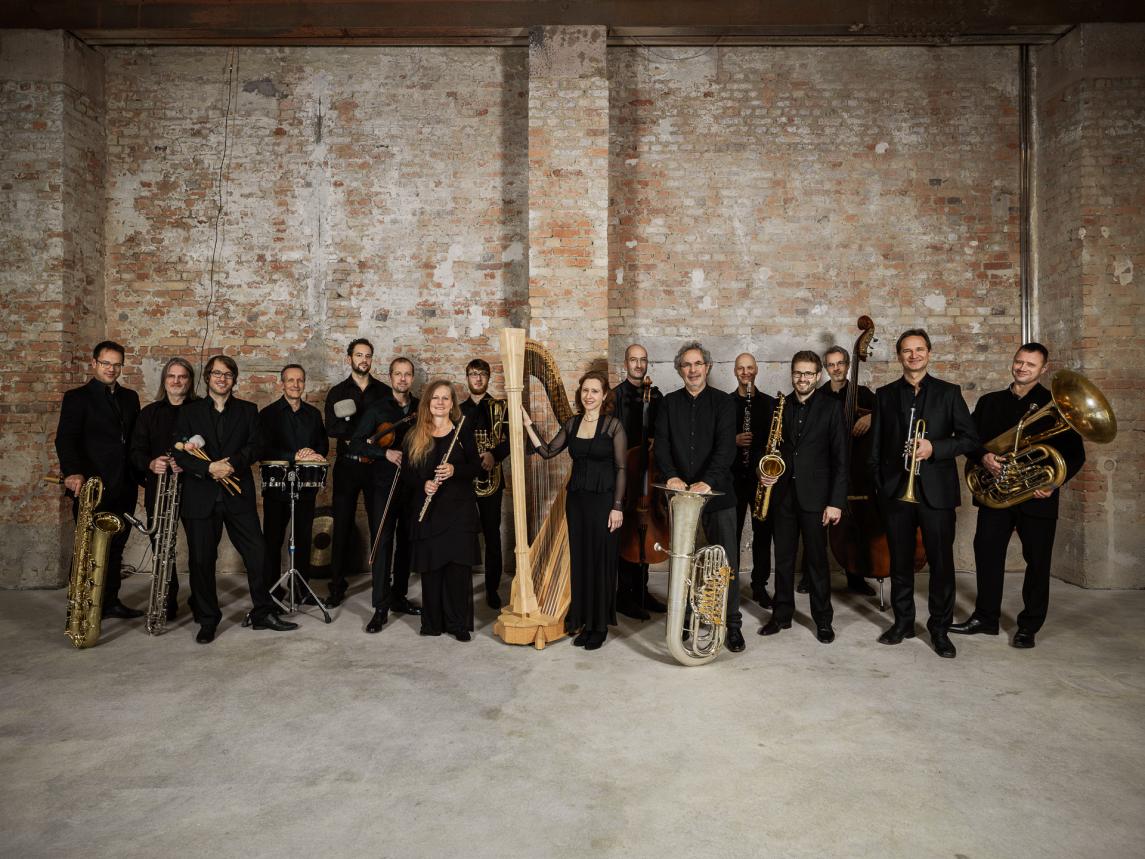 A sensory understanding of new sound worlds. The ensemble aisthesis focuses on contemporary music from the 20th/21st centuries. Its Greek-inspired name reflects the bid for all-encompassing perception. Under the artistic direction of founder Nußbaum, the instrumentalists (up to 20 in number) have steadily built up an extensive repertoire ranging from modern classics like Schoenberg, Webern, Boulez, Stockhausen, and Lachenmann to forward-looking Romantic works by Wagner or Mahler. Commissions invariably take shape in close conjunction with the composers.
In its annual Christmas concerts, the aisthesis consort dedicates its efforts to authentic, historically informed performances of ancient music.
Close collaboration with the SCHOLA HEIDELBERG has resulted in concert formats like Prinzhorn or Heimathen and the CD Nuits – weiß wie Lilien ("Nights – White as Lilies").
The ensemble aisthesis performs regularly in Heidelberg and has been invited to festivals like musica viva Munich, the Zurich Festival, the Romanische Nacht in Cologne, the Tongyeong International Music Festival in South Korea, the Kasseler Musiktage or the Basel Music Forum.
One much-noted recording by the ensemble is LEIBOWITZ – COMPOSITEUR, issued to coincide with the 100th anniversary of the composer's birth. It contains a representative cross-section of René Leibowitz' works, impressively documenting his impact on the musical world.