Neue ZUGABEN
Encore – New visualisations to highlights from the archive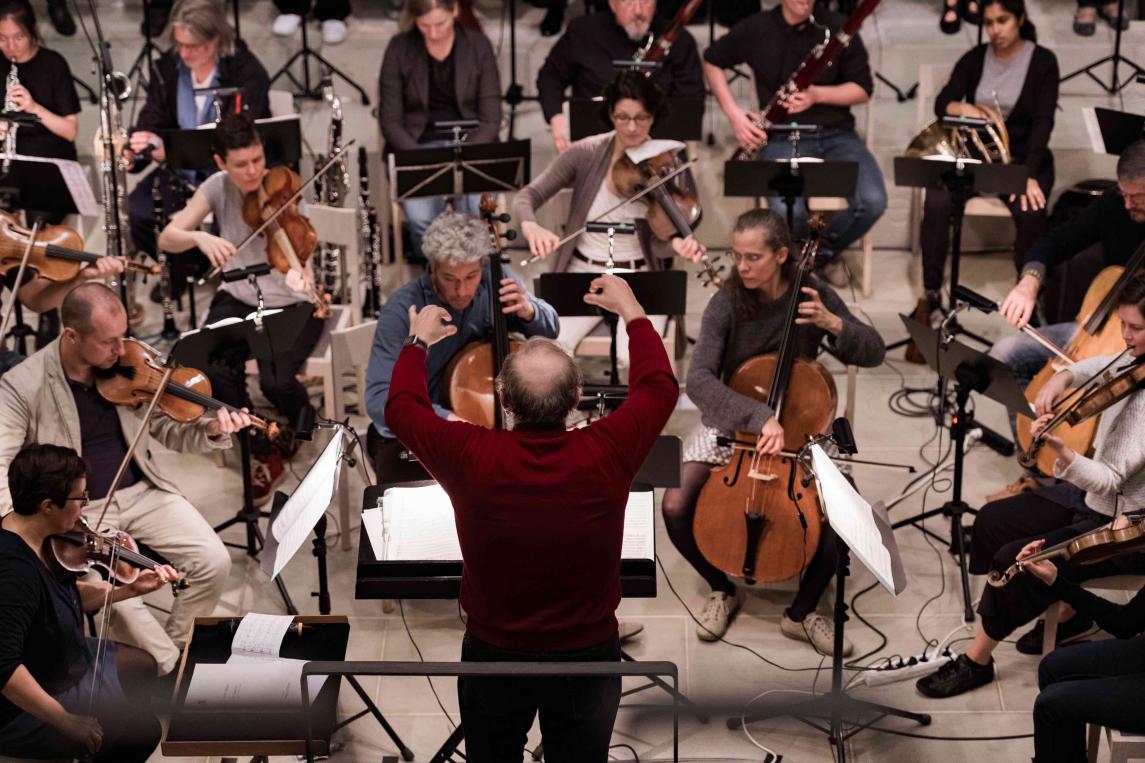 What do the musicians of the KlangForum do when they're not allowed to play on stage?
Of course they're still busy rehearsing, preparing recording sessions and developing digital formats. However, the main challenge is to involve our international members who are facing travel bans. Therefore, the KlangForum is forced to postpone several projects during the coming weeks.
As a compensation, the creative team consisting of J. Marc Reichow and Ekkehard Windrich have started to visualise a selection of live recordings from the past. Their new project "Neue ZUGABEN" serves as a sequel to the well-received series "Zugabe digital" which was launched during last year's lockdown 1.
Re-listening to projects after some time has passed can be a rewarding experience for the audience, as they may also find a completely new access through the visualisations.
Watch our videos below.