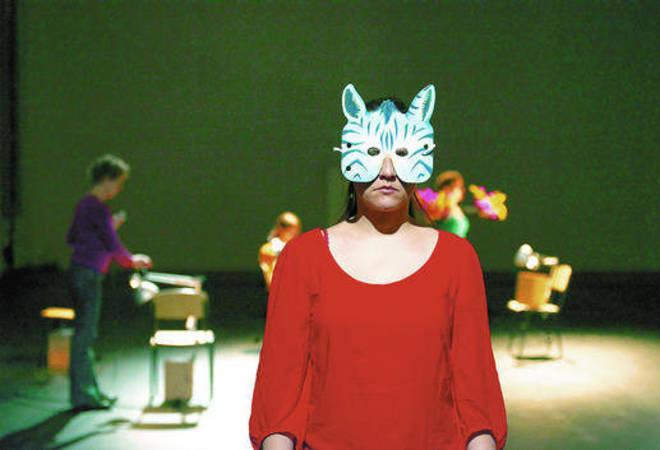 In the "Stabat Song Mater" project, American musical visionary John Cage and late-Baroque Italian composer Domenico Scarlatti are conjoined under the directorship of Ludger Engels for music theatre of a very special kind. Scarlatti's ten-voice Baroque Stabat Mater is interleaved with a selection of pieces from John Cage's Song Books written in 1970.
The Song Books are a compendium of 90 solo pieces, some of which are solo songs, others blueprints for theatrical performances. The performers fill the defined system with sounds and actions of their own choosing. They select a sufficient number of the solos to fill the concert duration they have decided on beforehand. At the end, the solos are performed simultaneously, chance determining which of the events collide. The radicalism of Cage's strategy challenges the individual to embrace freedom.
This theatre of voices is confronted with a work written 200 years earlier, the searing plaint of the mother of God under the cross. Domenico Scarlatti breaks with the convention of two vocal groups facing one another with continuo in the middle (organ, violoncello, double-bass, chitarrone and theorbe) in favour of a constant exchange between various combinations of voices. He contrasts homophonic oases with dissonant sound-layers, interlarded with expressive solos and stretches of imposing choral splendour.
Together with director Ludger Engels, the singers of SCHOLA HEIDELBERG have created a version of the Song Books that is interwoven with the music of Scarlatti. The audience is included in the theatrical events, just as Cage would have wanted, convinced as he was that art takes place at the level of perception and close listening, in the reception accorded to the work in question.
The project was realised in conjunction with the KunstFestspiele Herrenhausen (Hanover).