René Leibowitz
COMPOSITEUR 1913-1972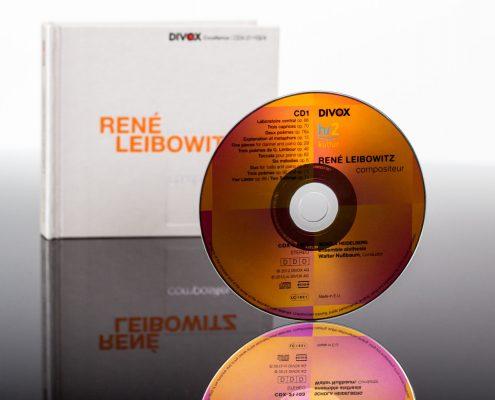 Engagement with the compositions and the musical philosophy of René Leibowitz (1913-1972) is an important constant in the interpretive world of Walter Nußbaum and KlangForum Heidelberg.
Inspired by personal encounters with June van Ingen, who was married to Leibowitz in Paris and later lived in Heidelberg with their daughter Cora Leibowitz, works from different genres are frequently to be found on the programmes of SCHOLA HEIDELBERG and ensemble aisthesis. Major landmarks were the first Leibowitz evening (1991) in Heidelberg entitled Musik von gestern, a concert at the Basel Musikforum in 1998 as part of the Boulez evening performed there by the Ensemble InterContemporain and hosted by Heinz Holliger, and the Heidelberg portrait concert of chamber music in March 2004 featuring several outright premieres and first performances in Germany. On the much-noted CD René Leibowitz – Chamber Music (divox), the ensemble aisthesis is handsomely represented with no fewer than seven first recordings.
"This outstanding edition closes a gap in musical historiography."
klassik.com to first issue of the Leibowitz CD, 26.07.13
The CD first produced in 1996 was reissued in 2013 and supplemented by a new compilation entitled LEIBOWITZ - COMPOSITEUR. Designed to mark the composer's 100th anniversary, the recordings dating from 2004 and 2006 include various key works in the genres vocal music with ensemble, instrumental chamber music, piano music, and song.
At the Heidelberger Frühling Festival in 2013, Walter Nußbaum and the ensemble aisthesis performed Leibowitz' Chamber Symphony op.16 alongside works by Wagner and Gérard Grisey.
At the Anniversary festival DICTATORSHIPS two scenes from René Leibowitz' last opera Todos Caerán will be given their first performance in a chamber version by Cornelius Schwehr.